Enthusiastic morphologists, pragmatic doers
The rheingold institute is one of the most renowned addresses for qualitative psychological impact research and is one of the last independent market research institutes in Germany. At rheingold, around 45 permanent and 55 freelance employees - predominantly graduate psychologists - analyze the unconscious psychological influencing factors and contexts of meaning that determine human actions.
Our employees are the "gold pieces" of the institute due to their commitment and enthusiasm. As enthusiastic morphologists, pragmatic doers and attentive consultants, they passionately contribute their knowledge, experience and professionalism. They research, analyze and interpret markets, brands, products and social trends, such as consumer behavior or value hierarchies, at the highest level.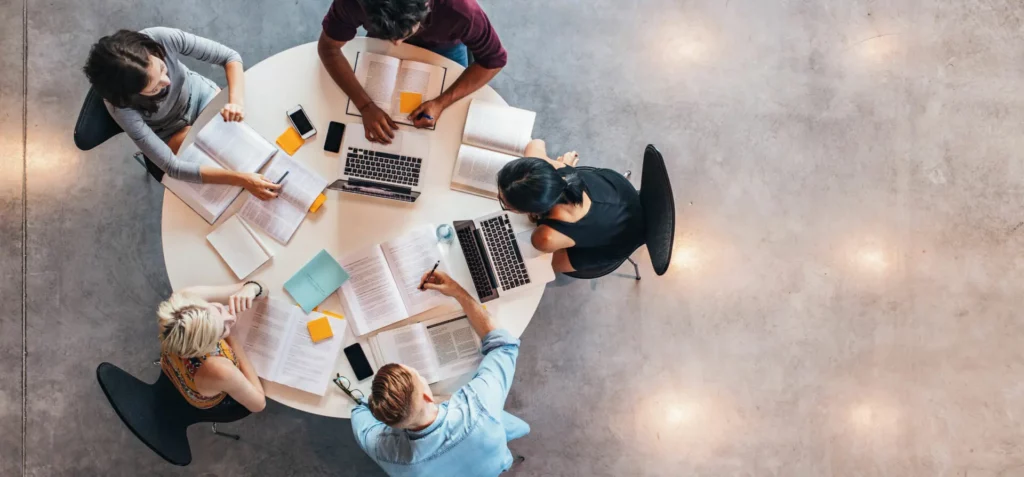 Morphological expertise
Direct entry into project management positions is only possible with a degree in morphological psychology from the University of Cologne. An alternative entry opportunity for graduates of related courses of study is offered by our 24-month trainee program in which morphology is taught in theory and practice.
In addition, the rheingold Academy offers a four-semester course in the field of market and media psychology.