As one of the leading trade journals for market research and marketing in Germany, planung&analyse organizes the planung&analyse Insights congress together with the dfv Conference Group.
The annual meeting for (corporate) market researchers and advertisers from the fields of market research, market planning, market analysis, innovation, marketing, communication and sales.
The rheingold Institute is represented in Frankfurt with a keynote speech by Stephan Grünewald as well as an exhibition booth.
KEYNOTE by Stephan Grünewald, on September 26, 2023, at 11:40 a.m.:
Confidence, renunciation and indulgence - What makes humans tick in the next few years? And why is mental intelligence superior to artificial intelligence?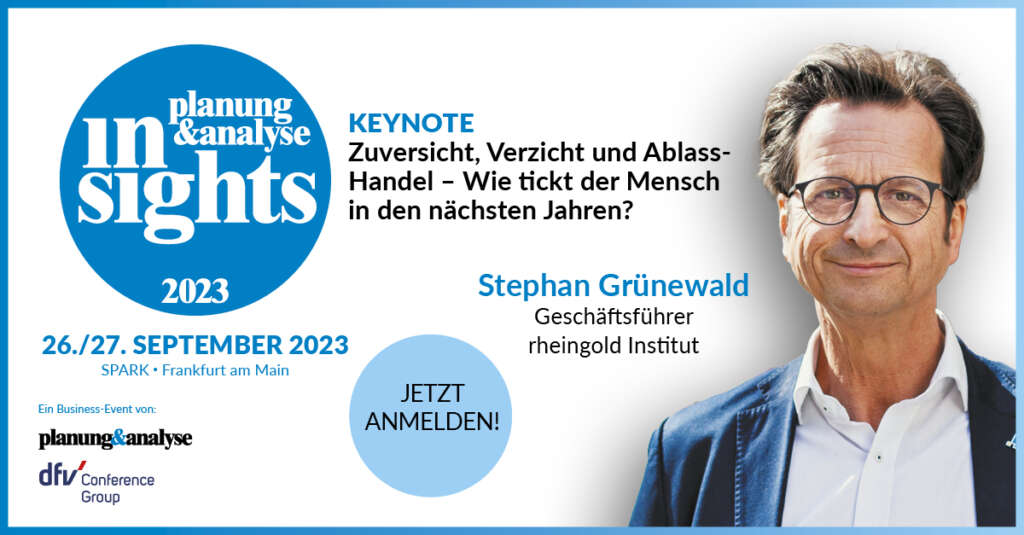 At the booth (NetWorking area on the 5th floor of SPARK) you can expect exciting and current topics and insights about depth psychological and quantitative market research as well as comprehensive information about customized sustainability strategies.
Our colleagues look forward to your visit and stimulating conversations!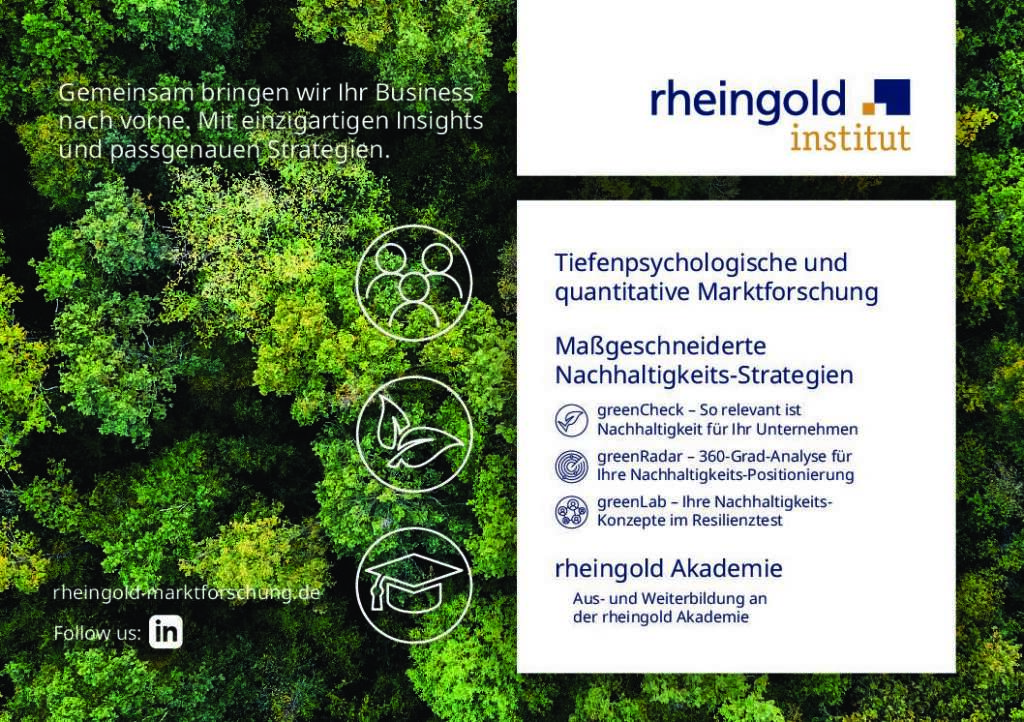 Sonja Kittel, Head of Marketing & Events, is responsible for classic marketing topics as well as internal and external events at rheingold. Before joining rheingold, she worked as a consultant and press officer for both agencies and companies.
Tel.: +49 221-912 777-46
E-mail: kittel@rheingold-online.de