"We are in a peculiar in-between state".
Head-high communication: Stephan Grünewald observes a state of increasing exhaustion in society. In an interview with turi2 editor-in-chief Markus Trantow, the psychologist and founder of the Rheingold institute says that even after Corona, many people have retreated into their "private shell. For advertisers, he therefore has a clear recommendation: "Show reliability!" Everyday life, he says, is the great stabilizer in all crises. For the time being, he does not see a recovery of the advertising market, but pleads for hope "especially in times of crisis."
The interview appeared on turi2 on December 4, 2022.
Stephan Grünewald, you are a psychologist and market researcher. The world is entering its fourth crisis year in a row: First Covid for more than two years, now war, economic crisis and inflation. What is the constant alarm doing to us?
We are in a state of increasing exhaustion. At the beginning of 2022, before the war began, we conducted a large study to find out how people felt after two years of Covid. For most, there was a resigned mood. Many had settled into a kind of disappointment prophylaxis: Because the pandemic had repeatedly thwarted their plans, they had already taken the precaution of cutting their life's horizon of expectations. And many had the feeling that they would already be satisfied if their own lives took a mild course. We observed a certain melancholic self-reference, which is why we called it melancovid.
And then the war was added as the ultimate insecurity....
There is a kind of escalation logic associated with war: With one blow, our entire civilization could be ended. At first, people looked at the news tickers in the hope of finding a redemptive message. But then they realized that the more intensely the world looks into the abyss, the duller and more monstrous the mood becomes. Since May, we have noticed that the war is largely suppressed. People are watching less "Tagesschau" and "heute." Many use the short teletext instead, because it does not confront them with harrowing images of war.

And how is it today, in the middle of the dark winter of crisis?
Currently, we are in a peculiar in-between state. People have the feeling of living in a ghostly indeterminacy. And that opens up such a diffuse space of fear that we could be sitting in the cold in winter or black out. That's an archaic primal fear: You can fast or go a day without drinking, but you can only endure the cold for a few hours. On the other hand, there is the vague hope that it won't be so bad and that the crisis will dissipate of its own accord, as we have experienced time and again in past crises.
What does the permanent crisis do to our claims to change the world for the better? Keyword sustainability: Are these in danger of being pushed into the background in view of the crisis?
Psychologically speaking, sustainability has become a conservative aspiration. It's about preserving the world as we know and love it, as we have cherished it since childhood. The fight against climate change is also a fight against change. And this longing for sustainability is not weakening. Right now, it's not as ideologically based as it used to be, but colored by self-reference. So it's more a question of: What can we do to keep our little world stable and preserved?
What do these developments mean for marketing?
The great stabilizer in all crises is our everyday life: When we bake, clean or occupy ourselves with media, it provides security. Brands like Oetker, Persil or Iglo can now show: We have been around for more than 100 years and we have survived wars and crises. Three major recommendations can be derived for marketing. First: Show reliability! Advertising that emphasizes what customers can rely on is particularly effective now - for example, marketing with seasons. It shows: Life goes on. Second: Stabilize! A big theme is self-efficacy. Advertising must show: We strengthen you and help you to exist in the here and now and to implement your projects. Third: Encourage, show the light at the end of the crisis tunnel! The point is to develop visions of what life could look like at the end of the crisis.
Let's look into the future: What will people, the economy and society have to prepare for in 2023?
In economic terms, we are observing a tippy-top situation that is fed by two factors: People have retreated into their private shells during the crises. The inside is experienced as manageable and associated with a sense of achievement and security. The outside, on the other hand, is experienced as unmanageable, complex and tends to be hostile: city centers are less well lit, trains are increasingly unpunctual, airplanes are canceled, supply chains no longer function properly, and there is also a shortage of skilled workers. All of this makes the outdoors more inhospitable. The big question will be how we make the outdoors attractive again, and not just with lighting concepts: In our Melancovid study, 66% of people said they wanted to remain cautious and secluded even after Corona.
You just mentioned the shortage of skilled workers: Will that remain with us, despite the darkening economic situation?
Yes, that will remain. We just did a study with Pawlik Unternehmensberatung on the question of what binds employees to a company. Because the erosion has never been so strong. Home offices and a lack of physical presence are leading to a decline in employees' attachment to and identification with the company. This leads to many more resignations. And the age pyramid means that the shortage of skilled workers will remain a determining factor in the coming years.
How do you assess the media market? The market seems to have realized that good journalism can also cost good money. How is the audience's willingness to pay developing?
Of course, there is still a threshold, because people have learned that many things are available free of charge. But to the extent that the private shell becomes more important, people also want to pad it out with good series and nice accessories. They fall into a kind of Netflix hibernation, and it's not until Easter that resurrection is celebrated.
What is the situation on the advertising market? Will it remain the problem child?
Yes, if customers continue to cut budgets and economize, it will remain the problem child. As a market researcher, all I can say is that it's precisely in times of crisis that we should give people hope. And that's also about developing consumer images, because people have a great desire for that. It's true that we are being asked to save energy. But that doesn't mean we have to become Spartans in all areas of life. On the contrary, we can only get through the crisis well if we also allow ourselves moments of pleasure.
The interview was conducted by Markus Trantow.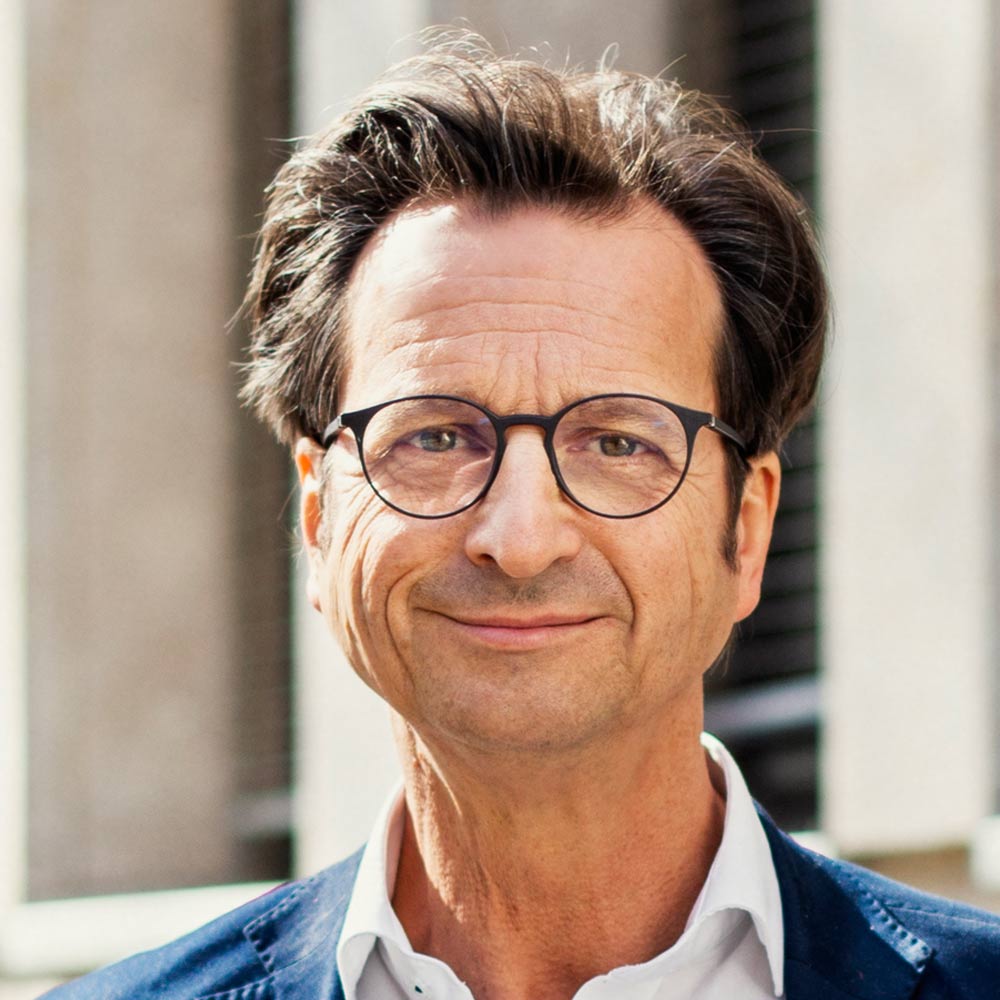 Psychologist Stephan Grünewald from Cologne is the founder of the market and media research institute rheingold. Grünewald became a bestselling author with the books "Deutschland auf der Couch" (2006) and "Die erschöpfte Gesellschaft" (2013) as well as "Wie tickt Deutschland" (2019), among others.
Tel.: +49 221-912 777-17
E-mail: gruenewald@rheingold-online.de