After the research project - know where to go from here.
In our studies, we take a close look at your brands, products and markets. In addition to the two-hour in-depth interviews with the respondents, each study is accompanied by a large number of analysis meetings and strategic meetings with our experts. This enables us, jointly with you and our marketing experts, to set the right strategic course, develop relevant measures and advance their implementation. In your company, this ensures that a study not only provides information, but actually becomes the starting point for decisions and change, should this be necessary. We call this strategic consulting process "rheingoldBridging".
The Bridging Principle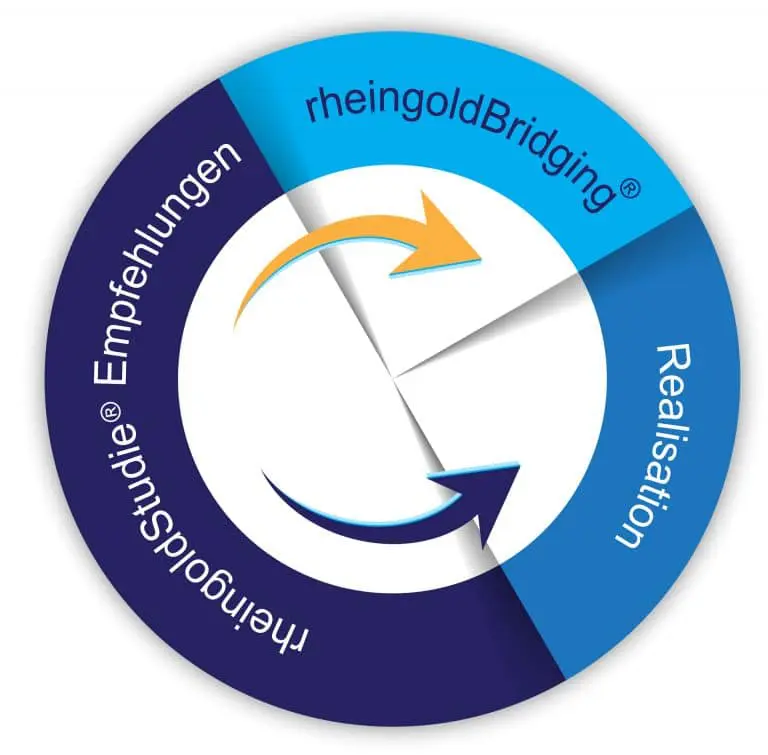 rheingoldBridging brings the research findings to life through strategic support and moderation of implementation processes. Through a series of workshops with the client team, we ensurethat the strategic measures and concrete steps are long-term aligned with the research insights.
This will enable you to act and decide strategically based on the implications of the research project.
The bridge
rheingoldBridging means actionable strategic consulting for our clients to close the gap between solid empirical results and their concrete marketing implementation.
Our path to practical implementation:
Internal and external marketing specialists who accompany the studies from the evaluation phase and reporting to optional workshop modules
Detailed analysis of the study topics considering relevance and feasibility in the company
Development of strategic positioning adjustments
Definition of a medium- and long-term communication strategy as a guide for future decisions in marketing and advertising
Workshops and reviews
Our extensive experience and overview of markets, cultures and consumers